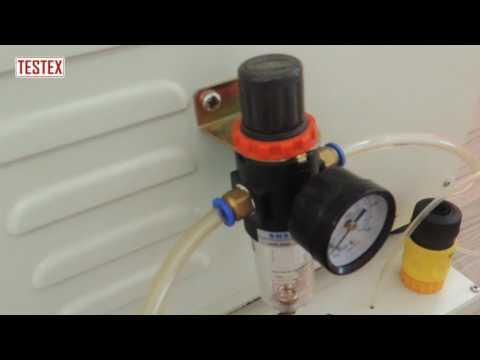 TESTEX

Tabletop Light Fastness Tester TF421

The Tabletop Light Fastness Tester TF421 is a laboratory instrument designed to simulate the effects of sunlight on materials and assess their colorfastness or fading resistance. It is commonly used in the textile industry to test the colorfastness of fabrics, dyes, pigments, and other materials that are exposed to light.

Request a Quote Download Brochure
Description
Application
The Tabletop Light Fastness Tester is a versatile and cost-effective xenon instrument that excels at conducting accelerated lightfastness and light stability tests. With its user-friendly microprocessor controller, this tabletop unit is a breeze to operate. It's particularly well-suited for textile testing applications, including cotton, woven fabric, and knitted fabric.
Testing Principle
Colorfastness to light refers to the degree of color retention of textiles when exposed to sunlight or simulated sunlight. To determine color fastness, samples are tested by arranging them alongside a set of eight blue wool standard samples in a prescribed manner. A portion of the specimen and the blue standard sample are then covered with an opaque covering in a prescribed proportion.
Under specified conditions, such as protection from rain, the samples are exposed to sunlight. The sun exposure is stopped when the color difference between the exposed and unexposed parts of the sample is equal to a certain level of discoloration on a gray card or when the color change of the specified blue standard sample is equivalent to a certain level of discoloration on a gray card. After exposure, the cover is removed, and the sample and blue standard are placed in the dark for 4 hours. This allows for evaluation of the textile's colorfastness level with the specified light source.
Test Standards