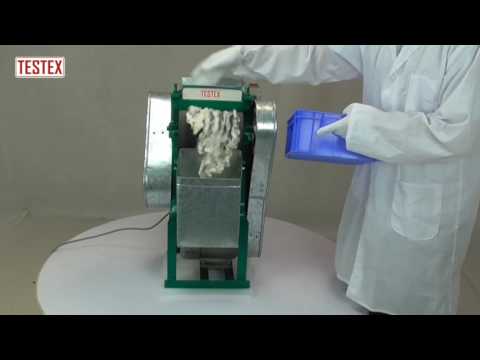 TESTEX

Roller Gin Lab-type TB510C

Roller Gin Lab-type, also named Lab Roller Cotton Gin, is used for cotton research labs, or low production of small and medium-sized cotton factories to separate cotton fiber from seed cotton to produce pure cotton. After the roller ginning process, cotton fiber without seed cotton can be tested to determine its properties.

Request a Quote Download Brochure
Description
Application
Roller Gin Lab-type, also named Lab Roller Cotton Gin, is used for cotton research labs, or low production of small and medium-sized cotton factories to separate cotton fiber from seed cotton to produce pure cotton. After the roller ginning process, cotton fiber without seed cotton can be tested to determine its properties.
The earliest cotton ginning machine was a small cotton gin, which was a single iron or wood roll and a flat stone. In addition, there is today's automotive cotton gin machine, which can be applied to different fields, for example, large industrial gins and small laboratory roller gins.
Except for Roller Gin Lab-type, TESTEX also provides another Saw Gin Floor-type.