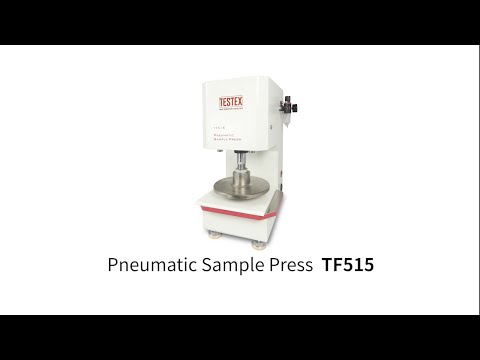 TESTEX

Pneumatic Sample Press TF515

Pneumatic Sample Press or Pneumatic Sample Cutter, is a new type of desktop sample press, to cut samples for testing or other use. This sample cutter is a wide scope in adhesive and labels testing, film and foils testing, and so forth. Its lightweight, reliable performance and conformance to testing standards make this pneumatic sample press highly regarded. Pneumatic Sample Press complies with ISO3801, ASTM D3776/2646, BS 3424/2471, etc.

Request a Quote
Description
Application
Pneumatic Sample Press or Pneumatic Sample Cutter, is a new type of desktop sample press, to cut samples for testing or other use. This sample cutter is a wide scope in adhesive and labels testing, film and foils testing, and so forth. Its lightweight, reliable performance, and conformance to testing standards make this pneumatic sample press highly regarded.
The pneumatic press machine equips with a 125 mm cylinder, a cutting depth of 10mm, and 125 x 125mmn tables. Under the pressure of 100 psi can produce 800kg/f pressure, equipped with a double bond security operation.
In addition, the press pneumatic can provide a special shape die according to the demands of our customers. Laboratory standards compression air is required. More importantly, cutting dies in most sizes and shapes can also be offered on request with drawings.
Test Standards
ISO 3801
ASTM D3776
ASTM 2646
BS EN 12127