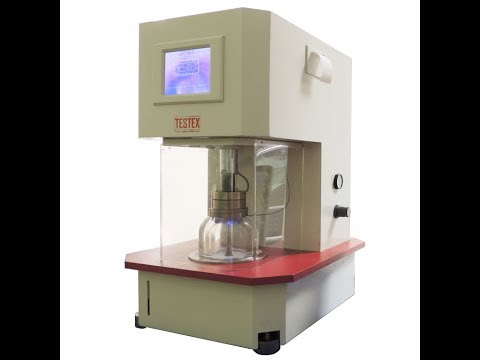 TESTEX

Bursting Strength Tester TF142A/B

Fabrics that must bear weight or withstand forces should be tested with a bursting strength tester, before they made into final products like truck covers, tarps, trampoline fabric, pool covers, compactor curtains, agricultural bagging applications and etc., to ensure the bursting strength meet the required requirement.

Request a Quote Download Brochure
Description
Digital bursting strength apparatus provides with a digital readout of pressure with peak hold facility, renewable rubber diaphragms. Automatic clamping device with a clear acrylic bell, an LED lamp is equipped for easy observation.
Interchangeable test bells and clamping ring sets 7.3cm2 (Φ30.5mm/l.22inch), 10cm2 (Φ35.7mm), 50cm2 (Φ79.8mm), 100cm2 (Φ112.8mm).
Bursting strength testing machine is provided with three test methods, Constant speed bursting, Certain pressure bursting and Certain extension.
This bursting tester is also called mullen bursting tester because its testing procedure is commonly called Mullen Burst Test, during which the specimen is clamped across a dia. 1.22 inch ring, and a rubber diaphragm below is inflated to push against the specimen until it ruptures.
Models:
TF142A 2000 kPa (290 psi)
TF142B 10000 kPa (1450 psi)
Test Standards
ASTM 3786-06
ISO 2758
ISO 13938-2
BS 3424
BS 3137
BS 4768
AS 2001.2.4
GB/T 7742
IWSTM 29
EDA NA 80.4-02
EDA NA 80.3-99
BS 2922
FZ/T 60019
JIS L 1018.6.17
NEXT 22 2206
FZ/T 01030